CLE
29th Annual Workplace Torts and Workers' Comp
This annual event has become one of the most anticipated workers' comp seminars in North Carolina!
Attend and get updates on important appellate court decisions, what's happening at the NCIC, pain and psychological treatment in workers' comp, workers' comp appellate decisions,  and much more. This seminar is designed to provide lots of valuable information to help you better represent your clients.
Don't miss it!
8:00 a.m.
Registration
8:55 a.m.
Welcome Remarks by Program Chairs

Stewart Poisson, Poisson Poisson & Bower, PLLC Wilmington
Vernon Sumwalt, The Sumwalt Group Workers' Compensation and Trial Lawyers, Charlotte

9:00 a.m.
Workers' Compensation Appellate Court Decisions Since November 2021

Stewart Poisson, Poisson Poisson & Bower, PLLC Wilmington
Vernon Sumwalt, The Sumwalt Group Workers' Compensation and Trial Lawyers, Charlotte

10:15 a.m.
Break
10:30 a.m.
Workers' Compensation Appellate Panel

Neill Fuleihan,  Brevard
Justice Robin Hudson, NC Supreme Court, Raleigh
Mark Hullender, NCIC Deputy Commissioner, Raleigh
Honorable Valerie Zachary, NC Court of Appeals, Raleigh
Adrian Phillips, NCIC Commissioner, Raleigh

11:15 a.m.
Panel Discussion: Pain and Psychological Treatment in Workers' Compensation Claims

Kathleen Glancy, Moderator, Kathleen Shannon Glancy, PA, Wilmington
Jeffrey B. Feldman, Ph.D, Wake Forest School of Medicine, Winston-Salem
Griffin Pollock Sutton, PhD, Tidal Neuropsychology, PLLC, Hampstead
David Zub, MD , EmergeOrtho Coastal Region, Leland

12:15 p.m.
Industrial Commission Update

Philip Baddour Chair, NCIC, Raleigh

12:45 p.m.
Lunch
1:45 p.m.
First Responders: Protecting the Protectors in Workers' Compensation Claims and Beyond

Leah Broker, Law Office of Leah Broker, P.A., Asheville 
Annemarie Pantazis, Wilder Pantazis Law Group, Charlotte

2:15 p.m.
Belli Nuggets: Line of Duty Death Claims, Futility: All You Need to Know, Federal and State Resources Available to First Responders

Michael Bertics, Lennon, Camak & Bertics, PLLC, Raleigh
Sheila Chavis, Brent Adams Law Offices, PC, Raleigh
Annemarie Pantazis, Wilder Pantazis Law Group, Charlotte

2:30 p.m.
Claims That Fall Outside of the Exclusive Remedy Doctrine

Noah Abrams, Abrams & Abrams, P.A., Raleigh

3:15 p.m.
Break
3:30 p.m.
Survey of All the North Carolina State Bar Ethics Opinions Involving Workers' Compensation Issues

Nichole McLaughlin, NC State Bar, Raleigh

4:30 p.m.
Adjourn
Thanks to Our Sponsors
Ametros
Ametros is changing the way individuals navigate healthcare by providing them with post-settlement medical management tools for their settlement funds. Ametros helps drive more settlements and save moneyby working closely with injured workers, insurers, employers, attorneys, and Medicare to create a seamless experience.
Cattie & Gonzalez
Cattie & Gonzalez is the nation's preeminent law firm providing clients legal advice about resolving liens and protecting future healthcare benefits like Medicare and Medicaid.
Our team of experienced attorneys, paralegals, nurses and analysts knows how to get great reductions for Medicare conditional payments, Medicaid liens, and other liens.
We also provide clients with services such as future medical cost projections, Medicare Set-aside (MSA) Allocations, and the ability to submit MSAs to Medicare for review and approval. Perhaps our most innovative service though is our MSA Legal Opinion, which is used by thousands of clients nationwide to protect a client's future Medicare benefits and protect the client and firm from Medicare's potential overreach for MSA proceeds.
We call it the Cattie Promise, and we stand behind the legal conclusions of our MSA Legal Opinions 100%. Call us at (844) 546-3500 or email us at info@cattielaw.com to learn more about how you can use Cattie & Gonzalez to help get your case resolved and your clients' benefits protected.
Cattie & Gonzalez is based in Charlotte, and we look forward to resolving liens and preservation future gov't benefits on behalf of the victims of Camp Lejeune and its contaminated water.
Injured Workers Pharmacy
Injured Workers Pharmacy (IWP) is a specialized workers' compensation home delivery pharmacy that helps injured workers access their prescription medications without delays, denials, or out-of-pocket costs. As your workers' compensation partner, you can expect your clients will receive their prescription medications when and where they need them, while we alleviate some of theadministrative hassles for you and your office along the way. To learn more about IWP, visit our website at www.IWPharmacy.com.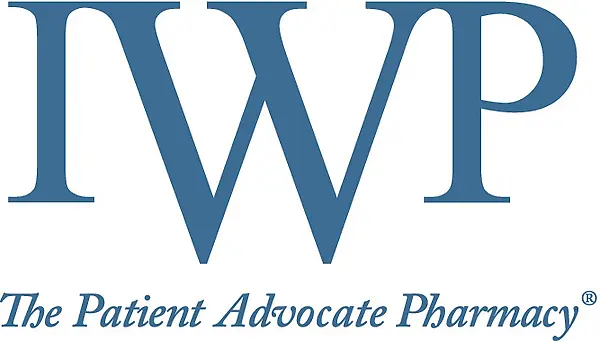 Milner Settlements
Bryan Milner is a Senior Structured Settlement Consultant with Milner Settlements through Sage Settlement Consulting. He has been working with attorneys and their clients in North Carolina for over 19 years, and continues to be a strong supporter of NCAJ. Bryan takes on a compassionate, comprehensive approach. He understands the important and complex financial decisions that face individuals and families who are receiving settlements. He provides creative structured settlement options and helps the attorney navigate the complexities of settlement-related issues such as Medicare Set-Asides, Trusts, Lien Resolution, etc. He also assists attorneys with designing fee structures for their contingency fees. Bryan is a committee member of the newly formed American Association of Settlement Consultants (AASC).