CLE
Workers' Compensation 2021: Quirky Issues in Workers' Comp
This program will be held virtually. 
We call this annual seminar "Quirky Issues" because we try to cover unusual issues that a practitioner is likely to encounter, but which are not adequately covered in other CLE programs throughout the year.  Join us on this journey into some high-level nuances of the Workers' Compensation practice!
Registration includes seminar materials in electronic format and 6.0 CLE hours (including 2.0 ethics). Please note that 2.0 CME hours are approved.
Topics & Speakers
8:55 a.m.
Welcoming Remarks by Program Chair

Bob Bollinger, Bollinger Law Firm, PC, Charlotte

9 a.m.
The Wilkes Fix: Accepting That Nothing Is Accepted and Acceptance Means Nothing So Warm Beer Is Better Than An Accepted Claim

Michael Bertics, Lennon, Camak & Bertics, PLLC    

10 a.m.
When Death Claims Don't Die

Vernon Sumwalt, The Sumwalt Group Workers' Compensation and Trial Lawyers
Heidi Chapman, Heidi G. Chapman, PLLC , Chapel Hill

11 a.m.
Break
11:15 a.m.
Dealing With the Veteran's Administration in Workers' Compensation Claims

Matthew Healey, Law Offices of James Scott Farrin, Durham  

12 p.m.
Lunch
1 p.m.
Workers' Compensation During a Divorce

Dominique "Missy" Foard, SeiferFlatow, PLLC, Charlotte 

1:45 p.m.
Whaddaya Mean My Checks Stop After 500 Weeks? - Panel Discussion

Richard Harper, Harper Law Firm, PLLC, Sylva
Stewart Poisson, Poisson, Poisson & Bower, Attorneys at Law, Wilmington
Kathleen Glancy, Kathleen Shannon Glancy, PA., Wilmington
Leslie Wickham, Wickham PLLC, Durham 

2:45 p.m.
Break
3 p.m.
What Could Possibly Go Wrong? An Adventure in Mediation Ethics

Jackie Clare, Raleigh
Tom Clare, Raleigh

5 p.m.
Adjourn
Register Now
Event Rates
Regular Rate
| | |
| --- | --- |
| $290.00 | NCAJ Member |
| $250.00 | NCAJ Attorney Member (2-5 years licensure) |
| $185.00 | NCAJ Public Service Member |
| $140.00 | NCAJ Legal Assistant Member |
| $99.00 | NCAJ New Admittee Member |
| $390.00 | Non-Member |
| $185.00 | NCAJ Retired Member |
Other Rates
| | |
| --- | --- |
| FREE | CLE Season Ticket Holder |
| FREE | Full-Time Judge |
| FREE | *Judicial Law Clerk |
| $25.00 | Law School Student (Must be NCAJ member) |
Thanks to Our Sponsors
Ametros
Ametros
strives to enhance the lives of injured parties with our post-settlement medical management solutions. With our innovative, efficient and affordable solutions, we can improve the health and well-being of our members while working with healthcare professionals and key partners to constantly adapt and continue to be the leading experts in the industry.

Injured Workers' Pharmacy
At 
Injured Workers' Pharmacy
, our mission has always been and will always be about advocating for the rights of injured workers. We understand that local pharmacies aren't always the most convenient or private way to get workers' comp prescriptions, so we changed that. Now, injured workers can get their medications delivered right to their home so that they can focus on their recovery – and not wait in long lines or drive miles on end.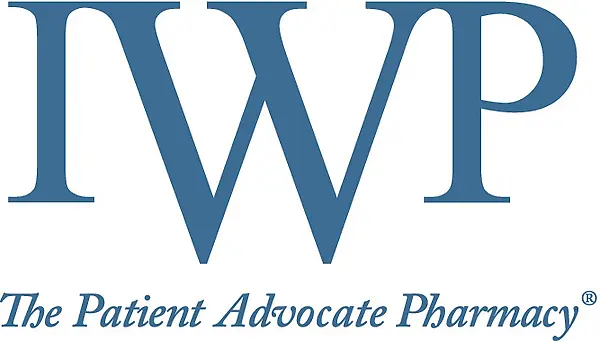 Milner Settlements
Milner Settlements | Bryan Milner is a Senior Structured Settlement Consultant with Milner Settlements through Sage Settlement Consulting. He has been working with attorneys and their clients in North Carolina for over 19 years, and continues to be a strong supporter of NCAJ. Bryan takes on a compassionate, comprehensive approach. He understands the important and complex financial decisions that face individuals and families who are receiving settlements. He provides creative structured settlement options and helps the attorney navigate the complexities of settlement-related issues such as Medicare Set-Asides, Trusts, Lien Resolution, etc. He also assists attorneys with designing fee structures for their contingency fees. Bryan is a committee member of the newly formed American Association of Settlement Consultants (AASC).