Many thanks to all who joined in the fun to make NCAJ Convention 2022 one of the greatest NCAJ gatherings in recent memory!
Save the date for June 15-17, 2023 for next year's Convention and check back often for information on future sponsor opportunities.
Photos from this year's event can be viewed and downloaded at these links for
Friday, June 17 and Saturday, June 18.
2022 NCAJ Award Winners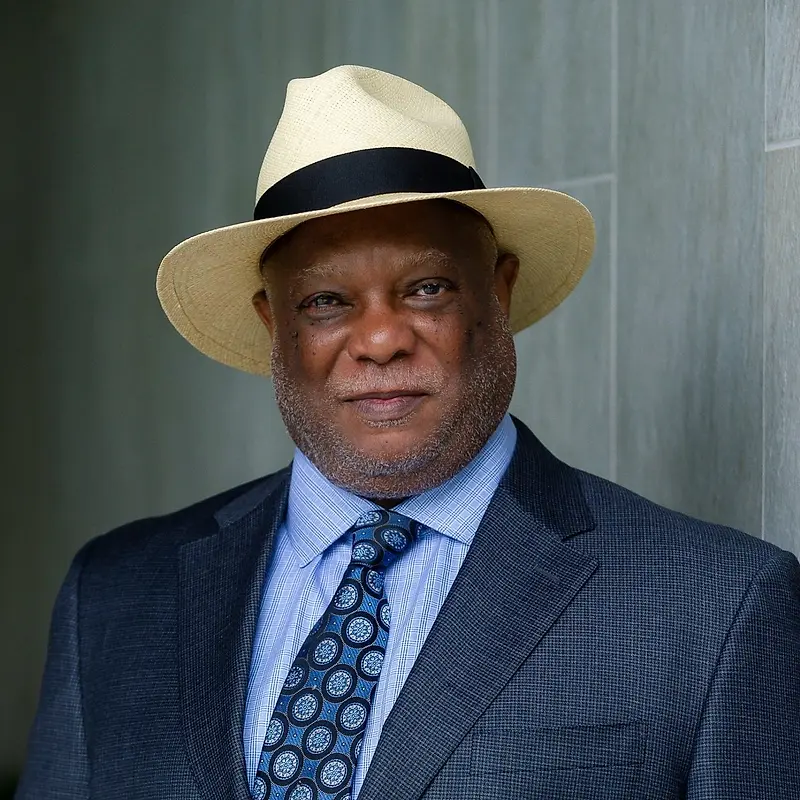 James Williams
Annie Brown Kennedy Award
About James Williams
James E. Williams, Jr. received a B.A. in Political Science and J.D. from Duke University. He was Chief Public Defender for Orange and Chatham Counties from 1990-2017. He was previously the Felony Chief of the Mecklenburg County Public Defender's Office. 
In 2010, while a member of the N.C. Advocates for Justice Board of Governors, Mr. Williams helped establish and served as Chair of the Task Force on Racial and Ethnic Bias in the Criminal Justice System. In 2012, the work of the Task Force led to the establishment of the N.C. Commission on Racial and Ethnic Disparities in the Criminal Justice System, of which Mr. Williams served as a Board Member and later Commission Chair. Mr. Williams is also a founder and Board member of the N.C. Public Defender Committee on Racial Equity and serves on numerous boards, including the N.C. Fines and Fees Coalition, National Consortium on Racial and Ethnic Fairness in the Courts, N.C. Association of Black Lawyers, and Orange Bias Free Policing Coalition. 
Since 2018, Mr. Williams has served in an Of Counsel capacity at The Center for Death Penalty Litigation as Racial Equity Coordinator. In January 2020, Governor Cooper appointed him to the Martin Luther King Jr. Commission. Mr. Williams has received numerous awards, including the N.C. Advocates for Justice Thurgood Marshall Award, the MLK University/Community Planning Inc. MLK Jr. Citizenship Award, the N.C. ACLU Champion of Justice Award, and the North Carolina Bar Association James McNeil Smith Jr. Award. 
Ames Alexander
Excellence in Journalism Award
About Ames Alexander
Ames Alexander, a longtime investigative reporter for The Charlotte Observer, has examined the neglect of residents in short-staffed nursing homes, the mistreatment of injured poultry workers, rampant corruption in state prisons and many other subjects. His stories have won dozens of state and national awards, including the Robert F. Kennedy Journalism award and the Gerald Loeb award. He was a key member of two reporting teams that were named finalists for the Pulitzer Prize.
A graduate of the University of Pennsylvania, he has written for the Observer since 1993.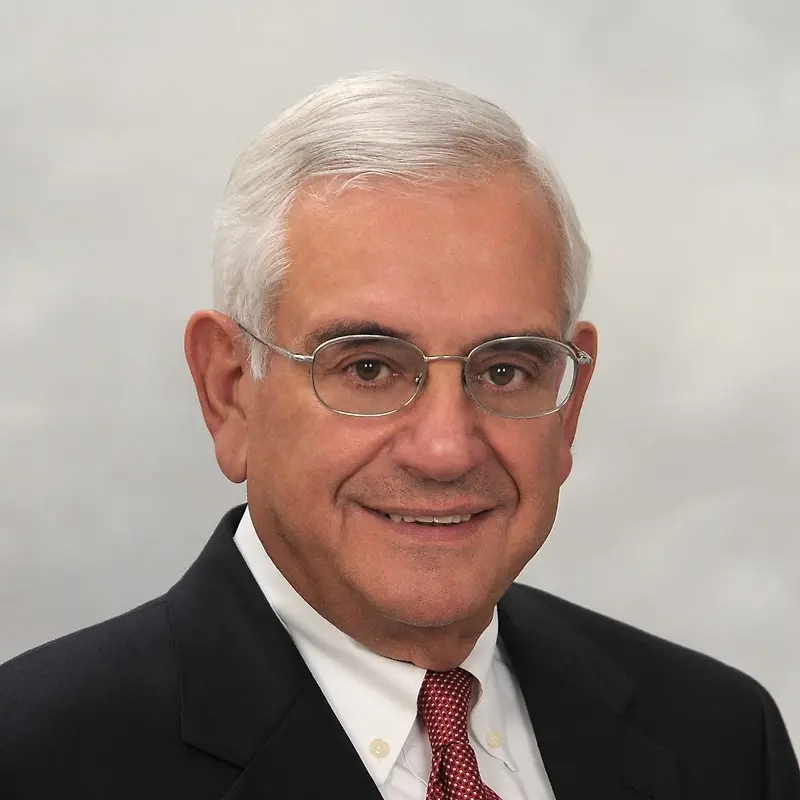 Phil Baddour
Founders Award
About Phil Baddour
Phil Baddour, a graduate of UNC and UNC School of Law, has been practicing in his hometown, Goldsboro, North Carolina since 1967. He has been a member of NCAJ for more than fifty years. In 1989, Phil was elected to the Board of Directors and has not misseda Convention since then. After he was elected to the NC House in 1992, Phil was the primary sponsor of many bills recommended or strongly supported by NCAJ including the bills that wrote 97(10)(2)(j), that gave the District Attorneys the discretion not toseek the Death Penalty in capital cases, that established mediation in Workers Compensation, and Equitable Distribution cases and established Family Court.
When Phil was the majority leader, NCAJ recognized him as Legislator of the Year. After leaving the General Assembly, Phil served for six years as Legislative Vice President followed by President Elect and President of NCAJ. While NCAJ President his projects included the publication of a Practical Guide to Workers Compensation Law and the Personal Injury Practice Manual. Phil continues to serve as a PAC Trustee.
Elliot Abrams, Raymond Tarlton, Henry McCollum & Leon Brown
Kellie Crabtree Award
Elliot Abrams
Elliot Sol Abrams is a Partner at Cheshire Parker Schneider, PLLC. A substantial portion of Elliot's practice involves white-collar criminal defense, asset forfeiture defense, and defending licensed professionals facing disciplinary actions. Elliot also handles select civil matters and other proceedings, including civil rights cases, NCAA Infractions matters, and government ethics investigations. Elliot is the immediate past president of the Federal Bar Association EDNC Chapter, co-authored the Federal Criminal Practice Chapter of the North Carolina Bar Association's General Practitioner's Guide to Criminal Law (2016), and regularly teaches CLEs on a wide array of topics including federal asset forfeiture, the NCAA infractions process, and identifying and litigating constitutional violations by law enforcement.
Elliot earned his law degree at Georgetown University and his undergraduate degree from the University of North Carolina at Chapel Hill, where was selected to the Phi Beta Kappa honor society and graduated in the top 3 percent of his class. Elliot is married with three young children and enjoys spending time with them at the beach and on the sound.
Raymond Tarlton
Raymond Tarlton currently focuses his practice on federal and state court criminal defense cases, including appeals, asset forfeitrure defense and civil rights litigation. Tarlton is also a former Wake County Assistant District Attorney and former Assistant Federal Public Defender in the Eastern District of North Carolina. He received his undergraduate degree from Wake Forest University in 2004 and his law degree from Campbell School of Law in 2008.
In this case, Tarlton served as guardian ad litem for McCollum and Brown.
The Kelli Crabtree Award is given to an attorney and his or her client in cases where the client's story and the attorney's representation has made a real difference in protecting people's rights. Learn more about Elliot Abrams and Raymond Tarlton's work for Henry McCollum and Leon Brown.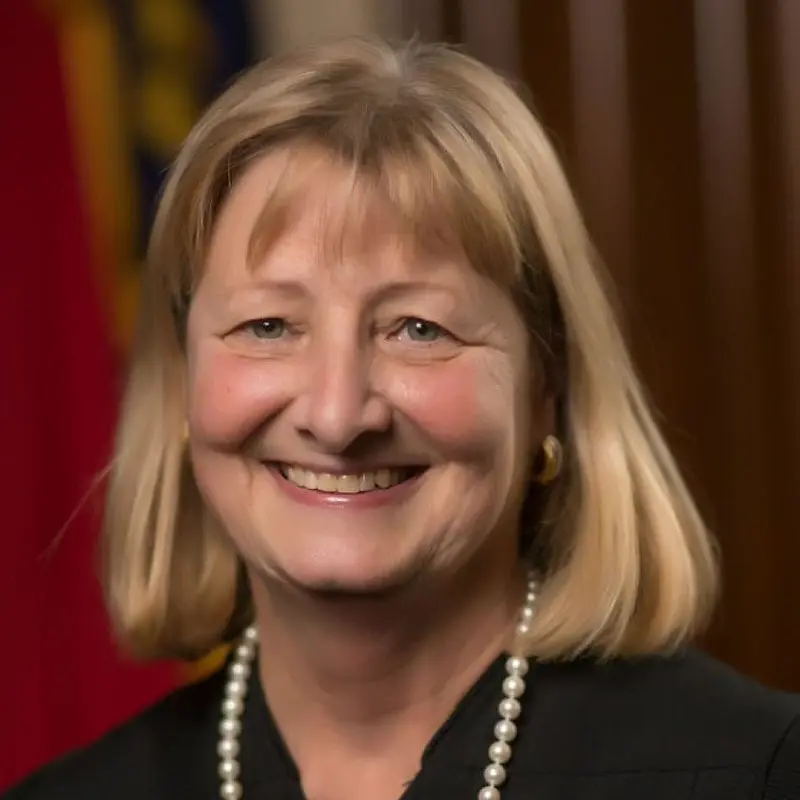 Justice Robin Hudson
Outstanding Appellate Judge Award
About Justice Robin Hudson
Born in DeKalb County, Georgia, after studying philosophy and psychology at Yale University, Hudson earned a J.D. degree from the University of North Carolina at Chapel Hill in 1976. Except for three years as a state appellate defender, Hudson worked in private practice in Raleigh and Durham, North Carolina until 2000, when she was elected to the North Carolina Court of Appeals—the first woman to be elected to an appellate court in North Carolina without being appointed first. She is married and has two children, Emily and Charles.
Hudson was elected to the North Carolina Supreme Court seat of retiring Justice George Wainwright in November 2006. She took office in January 2007. Hudson was re-elected to the Court in November 2014. She chose not to run for another term in 2022, as she would have reached the state's mandatory retirement age about 13 months into that term.
In 2009, Hudson became president of the Women's Forum of North Carolina.
Hudson wrote the Supreme Court's 2022 opinion striking down the state legislature's congressional and legislative districts as excessively partisan gerrymanders.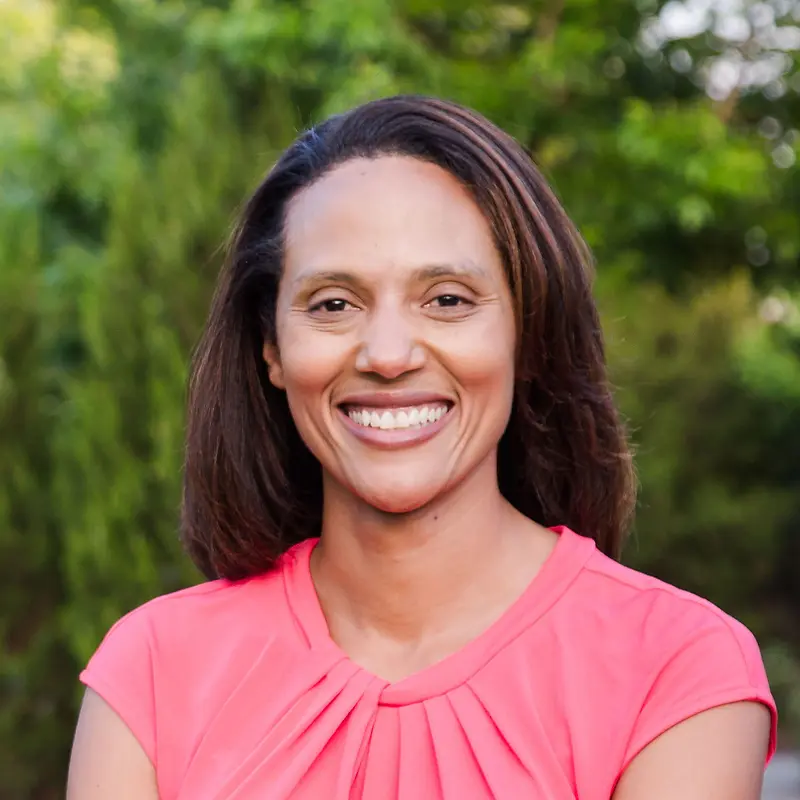 Senator Sydney Batch
Outstanding Legislator Award
About Senator Sydney Batch
Senator Sydney Batch is a family law attorney, child welfare advocate, and social worker. Sydney received her undergraduate degree at the University of North Carolina at Chapel Hill, where she remained for her Juris Doctorate and Masters of Social Work. Following law school, Sydney entered private practice with her husband, J. Patrick Williams. She is the founding partner at the law firm, Batch, Poore & Williams, PC. Her practice primarily focuses on family law, child welfare law, and appellate work. She was elected to the NC House representing Southern Wake County in 2018 and was later appointed to fill a vacant seat in the NC Senate in 2021.
During her time in the legislature, Senator Batch has continuously served as an advocate for families and small businesses. She currently serves on the Commerce, Pensions, Retirement, and Aging, Education Appropriations, Legislative Ethics, and Flood Resiliency committees. As a legislator, Sydney believes that policy and evidence-based research should inform and guide the legislation passed in the North Carolina General Assembly. She has advocated for a number of common sense reforms, including paid family leave, affordable childcare, and mental health access. She resides in Wake County with her husband and two sons.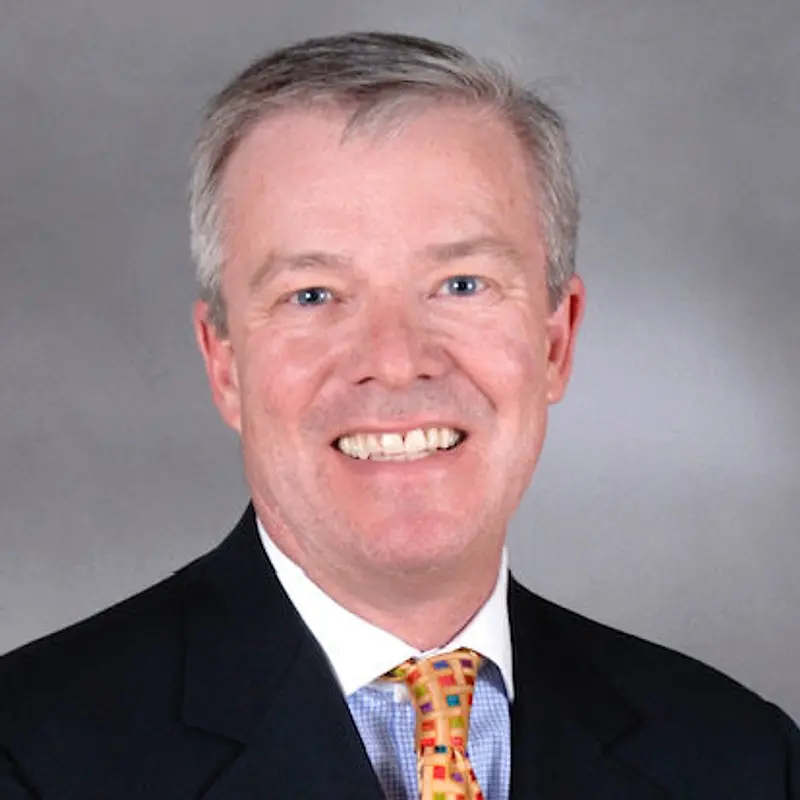 Judge Steve Warren
Outstanding Trial Judge Award
About Judge Steve Warren
Prior to his appointment as a Special Superior Court judge in 2019 by Gov. Cooper, Judge Steve Warren worked as a civil attorney with a focus on personal injury for over thirty years in Western North Carolina. Throughout his career, he has been deeply involved in service to the profession, including as a member of NCAJ's Board of Governors from 1993-1999, and to his home region as a member of his alma mater Western Carolina University's Board of Trustees from 2003 -2011.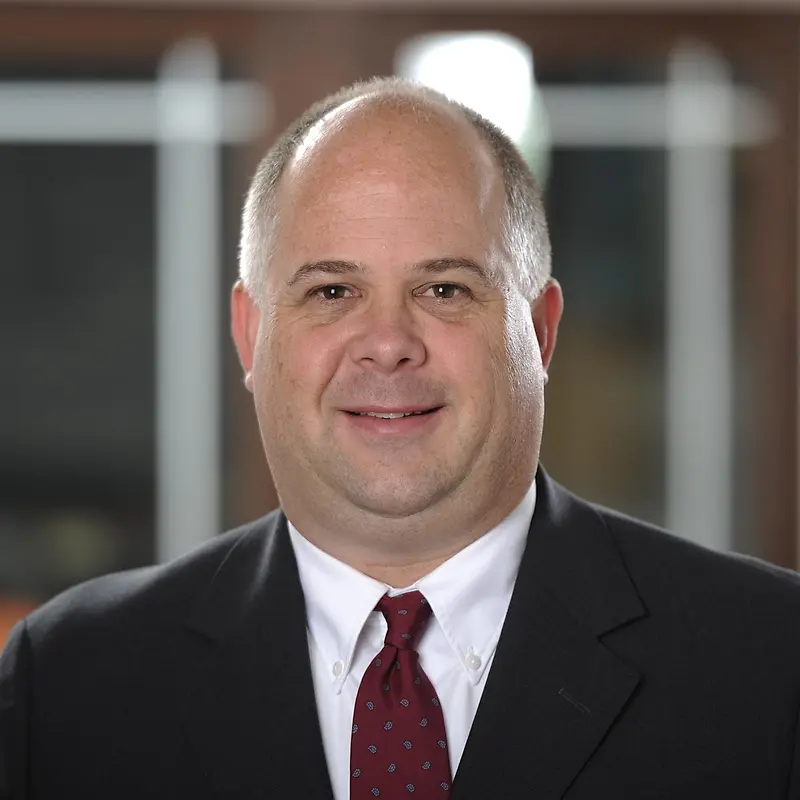 Scott Heldman
Robby Price Award
About Scott Heldman
Scott Heldman is a North Carolina State Bar Certified Paralegal at Milberg Coleman Bryson Phillips Grossman, PLLC, where he has worked since graduating from the Duke University Paralegal Studies Program. Scott is an integral part of Milberg's class action, consumer products, and consumer services practice areas. Scott excels in advancing his cases through each stage of litigation, from initial case research through trial and appeal. Dedicated to embodying a proactive and solution-oriented approach to his work, Scott acts out the mottos: "always move the ball forward", "I got your back", "trust by verify", and "team work makes the dream work". Scott's dedication to excellence has earned him the trust and respect of his coworkers.   
Scott earned a bachelor degree in Law in Society from Purdue University with expectations of entering a legal career; three different careers and twenty years later, Scott finally realized those expectations and has not looked back. Scott was hired to work with one of Milberg's legacy firms with a promise that it would be a different adventure each day – a promise that has been kept.     
When Scott is not in the office he is working on his next hobby. He is a crafter, dog walker, gamer (but not video-gamer), home-cook, dart thrower, golfer, table tennis player, wanna-be guitar player, photographer, and pop culture enthusiast.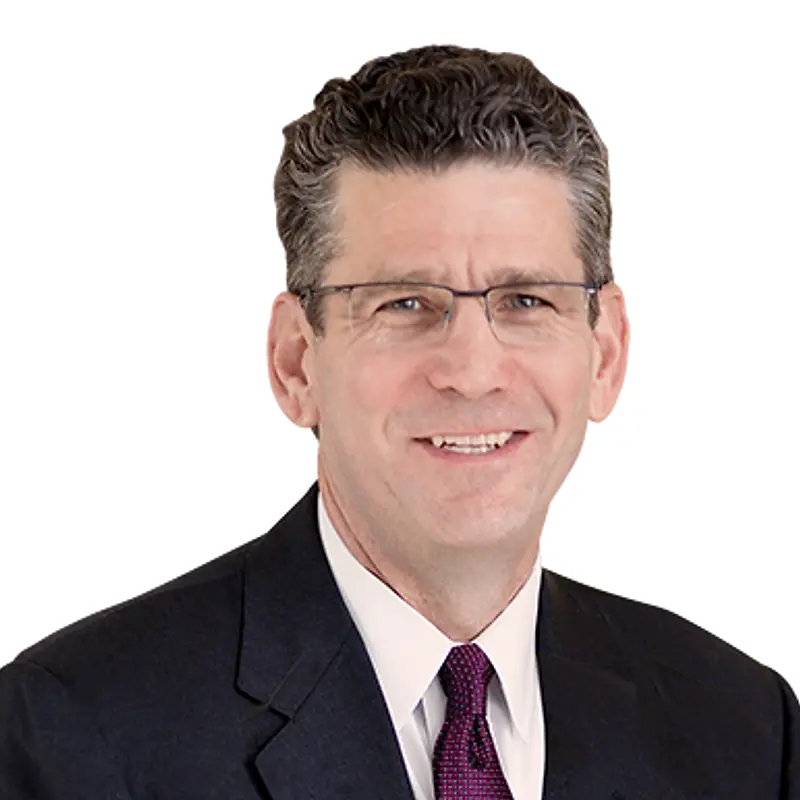 Doug Maynard
NCAJ Special Award
About Doug Maynard
C. Douglas Maynard, Jr. worked as an insurance adjuster for several years prior to beginning the practice of law representing people against insurance companies. His insider's view of the insurance industry enables him to decipher your policy to determine your rights, to anticipate how your claim will be handled, and to hold insurers accountable for unfair and deceptive claims practices. Mr. Maynard has resolved multiple cases in excess of one million dollars ($1,000,000) including denied life insurance, liquor liability / motor vehicle collision, and workers' compensation claims.
He is well-respected in the legal community for his knowledge of insurance law and frequently leads seminars on the topic. He practices in litigation and arbitration of personal injury and workers' compensation claims, as well as handling many insurance coverage disputes, denials, and beneficiary disputes. Doug has argued cases before the Supreme Court of North Carolina and the Court of Appeals. He has filed "friends' of the court" briefs (amicus) on insurance coverage issues in both courts. Doug is frequently consulted, retained or associated by lawyers throughout North Carolina and the United States on issues related to North Carolina insurance law. He is also editor of one of the definitive legal treatises (book) on uninsured and underinsured motorist coverage in North Carolina. Doug does not represent any insurance company but only people and those seeking insurance coverage or money from insurance companies.
Doug has lived in Winston-Salem for more than 50 years, having moved there when he was just three months old. As the son of a local physician and having handled personal injury and workers' compensation cases for over 25 years, Doug is very familiar with many of the healthcare providers in the area.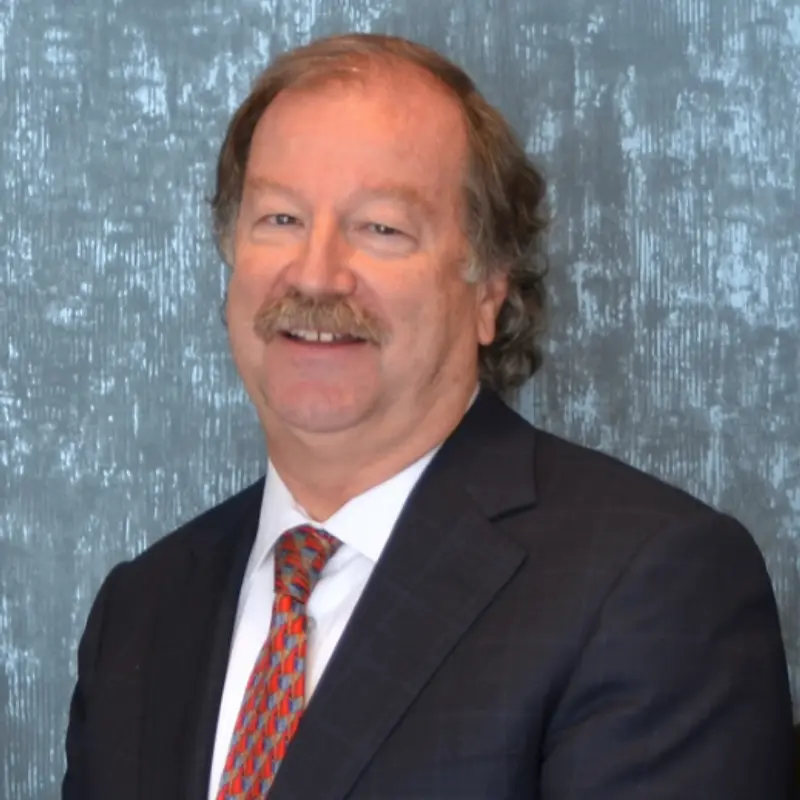 Chuck Monnett
Thurgood Marshall Award
About Chuck Monnett
Charles "Chuck" Monnett received his JD from the University of North Carolina School of Law in 1983.  Since that time he has been engaged in private practice in Charlotte, North Carolina with the firm of Charles G. Monnett III & Associates.  
Mr. Monnett has also served in a number of leadership positions within the legal profession.  He is a past president of the Southern Trial Lawyers Association and the Melvin Belli Society.  He currently serves on the Board of Governors of the American Association for Justice, the Southern Trial Lawyers Association and the North Carolina Advocates for Justice.  He is past chair of the AAJ Traumatic Brain Injury Litigation Group.  Mr. Monnett is also an invited member of The Summit Council. 
He previously served on the Board of Directors for the Brain Injury Association of North Carolina for over 10 years and was appointed by the Governor of North Carolina to serve 2 terms on the North Carolina Traumatic Brain Injury Advisory Council.  The Council advises state government on issues relating to traumatic brain injury.  
He received the inaugural Randy Evans Advocacy Award recognizing his years of work on behalf of brain injured individuals in the state of North Carolina  in 2009.  He received the Tommy Malone Great American Eagle Award from the Southern Trial Lawyers Association in 2019.  
He has an "AV" rating by Martindale-Hubbell, has been continuously recognized as a Super Lawyer since 2009, and is listed in Best Lawyers in America. 
When not practicing law, he restores and collects classic cars and is an avid water skier. 
2022 Ebbie Award Winners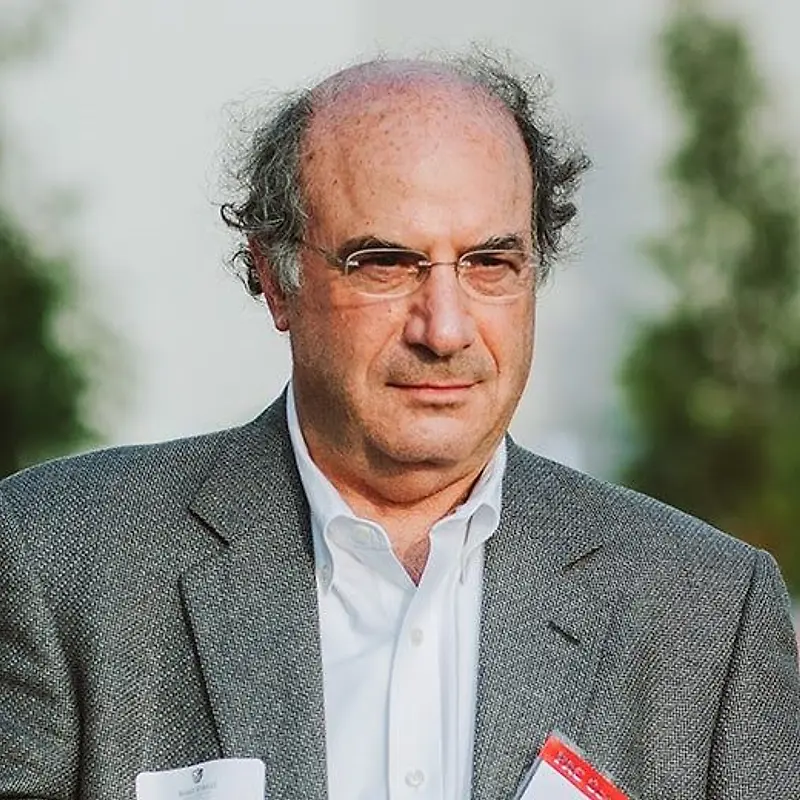 Doug Abrams
About Doug Abrams
Doug Abrams has been a practicing trial lawyer for more than 40 years. Doug is a partner in the firm of Abrams & Abrams, P.A. in Raleigh, North Carolina. Doug currently represents plaintiffs in catastrophic personal injury cases, tractor trailer wrecks, plant explosions and fire cases, products liability or defective products cases, fifteen passenger van rollover cases, business tort litigation, and other tort cases.
Doug has given numerous lectures and has written extensively on the subject of personal injury and tort law. Doug served as the President of the North Carolina Academy of Trial Lawyers (now the North Carolina Advocates for Justice) for 1995-1996 and has remained on the Board of NCAJ in numerous capacities both before and after that time. Doug has also been active in the American Association for Justice and currently serves on their Board of Governors. Doug has been selected for inclusion in a leading publication entitled The Best Lawyers in America, as well as the publication Super Lawyers. Doug and Peggy were jointly recipients of the Founders Award given by the North Carolina Advocates for Justice in June 2012.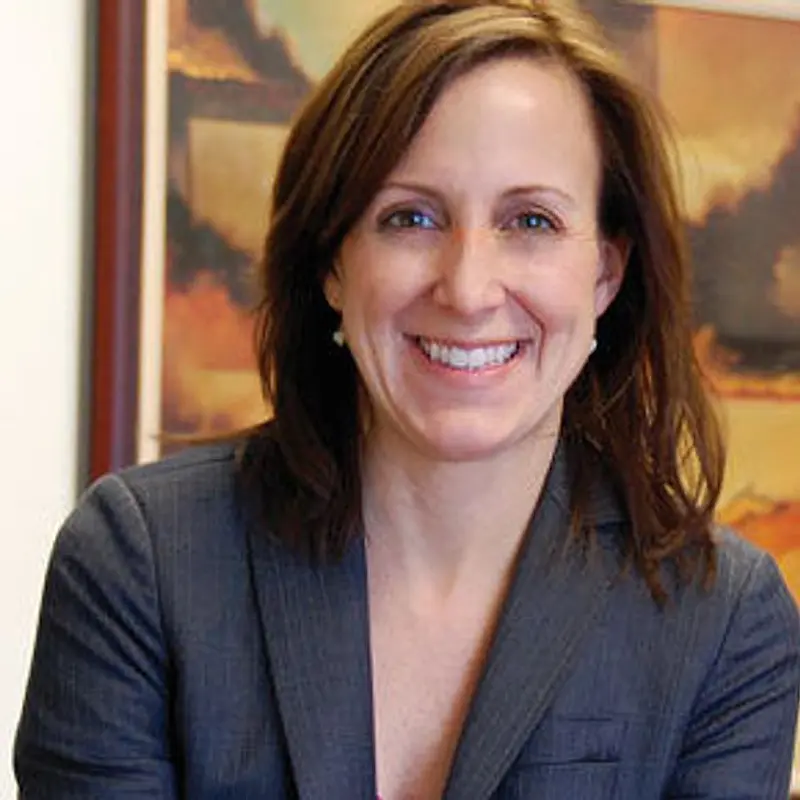 Michele Cybulski
About Michele Cybulski
Michele Cybulski is the Senior Personal Injury attorney at Deuterman Law Group. She focuses her practice on injury cases involving automobile, tractor-trailer, and motorcycle wrecks. She also handles premises liability, nursing home negligence, and medical malpractice cases.  She has obtained million dollar settlements for several of her clients and is a member of the Multi-Million Dollar Advocates Forum. 
Michele was a member of the charter class of Elon University's School of Law and earned her juris doctor in 2009. She was a founding member of the Elon Women's Law Association. While attending law school, she was a law clerk at Deuterman Law Group. That experience developed her passion for helping injured people, and she was excited to join the firm in September 2009.  
Prior to becoming an attorney, Michele had a successful career at the Center for Creative Leadership helping executives develop leadership skills.   
Michele earned her undergraduate degree from Appalachian State University and remains a proud alum. She earned her master's degree in higher education administration from the University of North Carolina-Greensboro. She has two wonderful children and lives in Greensboro.  
Michele is a member of the North Carolina Advocates for Justice, the N.C. Bar Association, and the Greensboro Bar Association.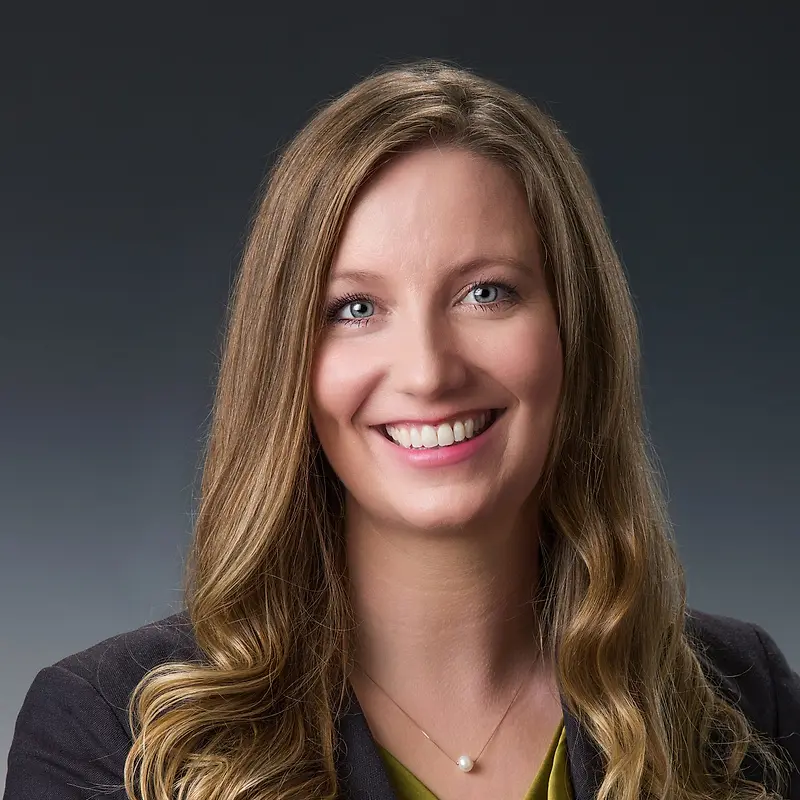 Allison Garren
About Allison Garren
A native of Rutherford County, North Carolina, Allison Brook Garren received her B.A. in Political Science with Distinction from the University of North Carolina at Chapel Hill, her J.D. from Northeastern University School of Law, and her Masters in Public Health from Tufts University School of Medicine.
Her work since graduating from law school has truly been a labor of love as it has been focused on working to conduct research on poverty, work, opportunity and meaningful access to the legal system. She has been an advocate in the courtroom for survivors of domestic violence, helped obtain affordable housing and pursued claims for life-saving federal benefits. On why she wanted to practice law, "To hold those with power accountable; to level the playing field; to ensure that money and power doesn't trump what is just and fair."
She began practicing law at Pisgah Legal Services before practicing eight years with Teddy, Meekins & Talbert, PLLC in Shelby, NC where she carried a significant court-appointed caseload.  In 2020 she became a Board Certified Specialist in State Criminal Law, the same year she was chosen and selected by the NC Bar Association to attend their annual leadership academy.
Ms. Garren served as the chair of NCAJ's Criminal Section from 2021-2022, and previously as vice-chair and co-chair of education. She had the honor to serve briefly as a Commissioner for North Carolina Indigent Defense Services before deciding to help raise her judicial district's new public defender office by joining as a felony defender in May of 2022. When she is not sharing her clients' stories in court, she can often be found hiking in the woods and traveling the globe.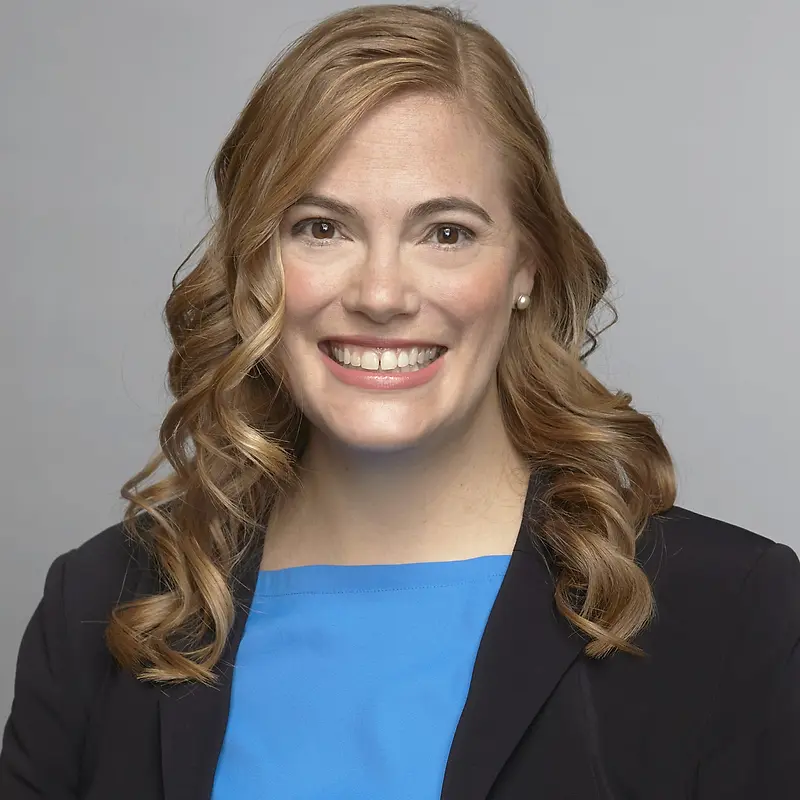 Anna Kalarites
About Anna Kalarites
Anna's practice focuses on fighting for individual's rights in nursing home, medical malpractice, and employment issues.
She grew up in Winston-Salem, and upon graduating from Duke University, moved to Washington, DC. After living and working in DC for 7 years, she decided to go to law school and graduated from the University of Baltimore School of Law in 2014. While in school, she served as a staff editor of the Law Forum Journal.
After law school, she and her husband moved back to North Carolina where she joined the Law Office of David Pishko. David Pishko also happens to be her father. She considers it an honor to work side by side with her mentor and the man who made her want to practice law.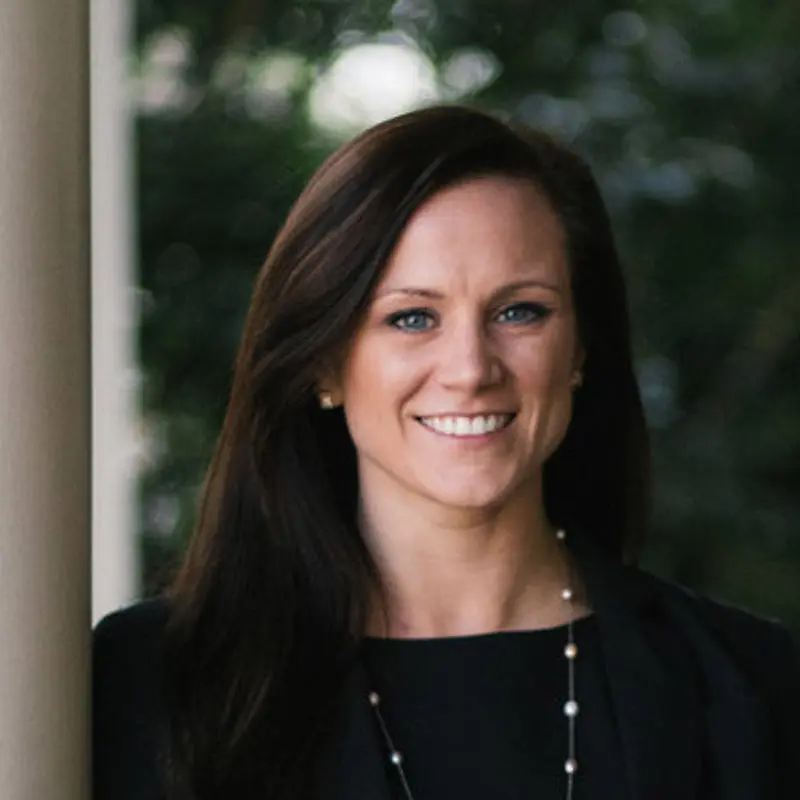 Lauren McAndrew
About Lauren McAndrew
Lauren grew up in Winterville, North Carolina. Lauren graduated cum laude from the University of North Carolina at Chapel Hill in 2009 with a B.A. in Journalism and Mass Communication (Public Relations) and a minor in History. She earned her law degree from Campbell University's Norman Adrian Wiggins School of Law in 2012.
At Campbell Law, Lauren competed on Mock Trial Team, representing Campbell Law School in competitions across the country. Lauren was recognized for her advocacy during the 2012 South Texas Mock Trial Competition with an Outstanding Advocate Award. Upon graduation, Lauren received the International Academy of Trial Lawyers Student Advocacy Award, the Robert A. Jenkins Award, and was inducted into the Order of the Barristers, a National honorary organization that recognizes graduating law students who have excelled in advocacy.
Lauren joined Blanchard, Miller, Lewis, and Isley in 2012. She focuses her practice on complex civil litigation, personal injury, and nursing home negligence, having tried cases to verdict in North Carolina Superior Courts.  In addition to her trial experience, Lauren has argued in front of the North Carolina Court of Appeals. She is licensed to practice in all state and federal courts of North Carolina.
Lauren is member of the North Carolina Advocates for Justice, having held leadership positions in both the Women's Caucus and the Professional Negligence Section.  Lauren is also a member of the NCAJ Auto Torts Section.
In 2013, Lauren was appointed to the North Carolina Courts Commission, a non-standing legislative committee that seeks to bring solutions to various issues facing the North Carolina court system.
In addition to her law practice, Lauren serves on the Board of Directors for Military Missions in Action, a nonprofit dedicating to assisting veterans in need, members of all armed forces, and their loving and supporting families.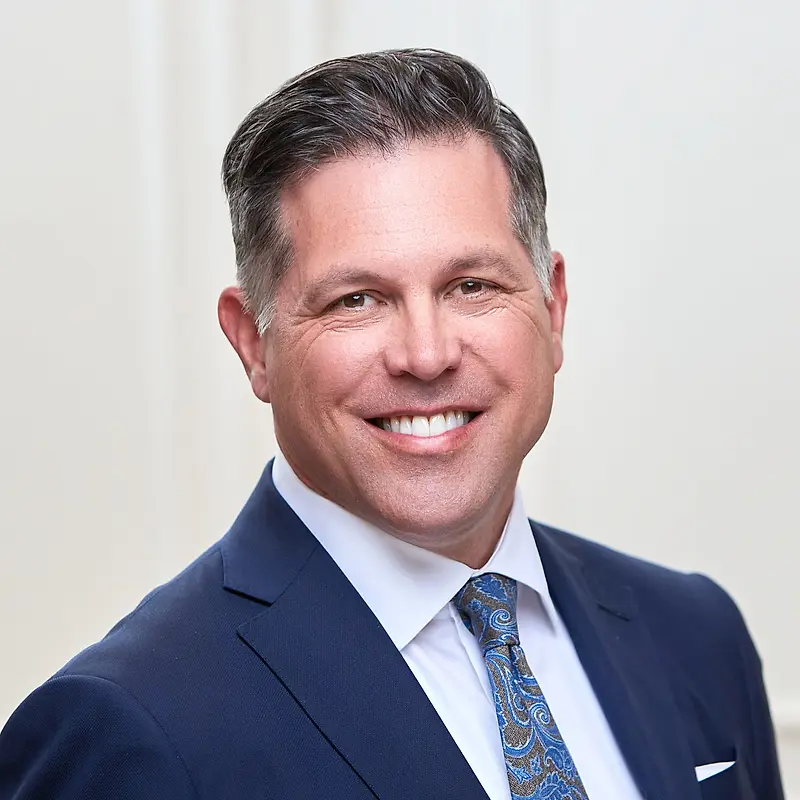 Stacy Miller
About Stacey Miller
W. Stacy Miller, II is a personal injury lawyer at Miller Law Group, in Raleigh. Stacy is a Raleigh native. He received his undergraduate degree from Wake Forest University and law degree from Campbell Law School. He is currently licensed in North Carolina and the District of Columbia. His practice includes catastrophic personal injury, medical malpractice, and representing whistleblowers under False Claims Act.
Stacy has served on the Board of Governors for NCAJ, was Vice President of the profession negligence section of AAJ, and currently a member of the Board of Visitors for Campbell Law School. His is married to Blannie Miller and together they have two boys, Stacy III and Hank.
Lauren Newton
About Lauren Newton
Lauren O. Newton has been fighting on behalf of the injured for more than 12 years. Right out of law school, Lauren worked as a defense attorney representing employers and insurance companies. This background as a defense attorney gives her special insight during negotiations with insurance companies and while fighting for her injured clients. Lauren handles a wide array of cases, including car wrecks, workers' compensation, premises liability, sexual assault, police misconduct, and medical malpractice cases. 
Lauren is a fierce advocate for her clients and is not afraid of a fight. In addition to success for her clients in jury trials, she has had success at the North Carolina Court of Appeals for two workers' compensation clients in Myers v. Ben Mynatt Chevrolet Cadillac and Campbell v. Garda USA, Inc. 
Lauren graduated from Elon University and worked as a political consultant prior to law school. Lauren graduated from the University of North Carolina School of Law and is licensed to practice law in both North and South Carolina. In addition, Lauren is an active member of the North Carolina Advocates for Justice in which she currently serves on the Board of Governors. Lauren is also the founder and former President of the NCAJ Women's Caucus and serves as the North Carolina Revitalization Governor on the Board of Governors for the American Association for Justice. Lauren is also an active member of the North Carolina Association of Women Attorneys and has previously served as that organization's Nominations Chair in addition to serving as the Secretary for the local Charlotte Women's Bar. 
Lauren is a proud wife and mother who enjoys spending her time reading, trying new foods, running, and doing Crossfit.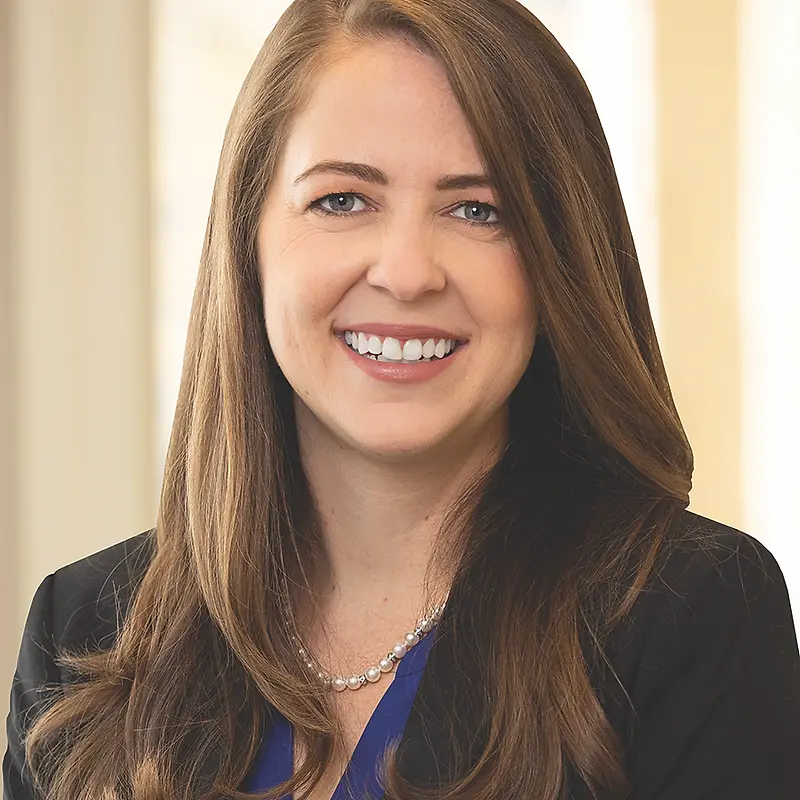 Aindrea Pledger
About Aindrea Pledger
An attorney in Daggett Shuler's personal injury/pre-litigation department, Aindrea M. Pledger fights for the rights of injured people every day.
Aindrea attended Wake Forest University School of Law after graduating from the University of California, Santa Barbara. In her decade plus career, Aindrea has practiced law in the district attorney's office, as well as a medical malpractice and catastrophic personal injury law firm. She is dedicated to fighting for those injured by the negligence of others.
Convention 2022 Firm & Business Sponsors
Thank you to the following firms and business for their continued support of NCAJ's mission.
Convention 2022 Individual Sponsors
THANK YOU TO THE FOLLOWING INDIVIDUALS FOR THEIR CONTINUED SUPPORT OF NCAJ'S MISSION.